Serving the West and Southwest from offices in California and Arizona
Get your quote today
A Special Message from 
Curtis Riggs, CEO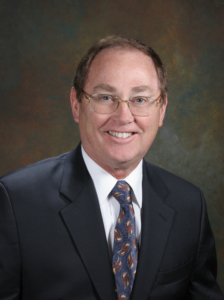 To Our Valued Customers,
As a privately-owned company, we understand the need to keep costs down while operating efficiently. We constantly search for ways to maximize the value of our services. From time to time, however, it is necessary to adjust our rates to compensate for increases in expenses.
You may notice that there's an itemized charge on your most recent charter. Starting in June 2022, VIA Trailways has added a 15% fuel surcharge to all newly chartered trips. Today's fuel prices are changing at an unforeseen pace due to uncontrollable elements; inflation, higher demand and most predominately, the war
in Ukraine. A fuel surcharge is needed to recover this cost increase.
We want to assure you that even with the added fuel surcharge, the cost to charter a bus from VIA Trailways is still one of the lowest in our region. In addition, chartering a bus for your trip will save you money on gas, vehicle maintenance and time. Our buses seat up to 55 passengers, so when you charter a VIA bus, you're reducing an average of 13 vehicles on the road, thereby decreasing emissions and the cost paid at the pump.
At VIA Trailways, we strive to provide the best service at a reasonable cost. We also maintain the highest level of professionalism which you know you can always expect from us.
We value your business and look forward to continuing to meet your transportation needs.
Curtis Riggs
From Skyline to Shoreline Explore
Click the link below to learn more about our enhanced cleaning and safety procedures.
Providing you with helpful drivers
and comfortable coaches
Since 1982, VIA has been known as one of the top carriers of choice
VIA is the top of the line when it comes to reliability and safety
School Trips
From Pre-K through college, educators trust VIA for field trips, team sports, educational outings, graduation and events. School groups are our special expertise.
Group Tours
Groups of all types use VIA Trailways for their travel: seniors, service clubs, faith-based organizations, travel clubs, and more. If flying, let VIA provide your convenient airport transfers.
Corporate Events
Mix business with pleasure in our luxury motorcoach. VIA handles the transportation while your team focus is on the company's success- not the drive.
Special Events
You create the memories of a lifetime, while we provide the worry-free travel experience. You can trust VIA Trailways and our decades of experience transporting large groups for fun, flawless events.
Sporting Events
Both teams and fans travel with VIA. A winning choice for the team; a perfect group tailgate experience for the fans.
Tour Operators
For over 30 years VIA has been the motorcoach provider for some of the world's foremost Tour Operators. Your tours are better with VIA as a partner.