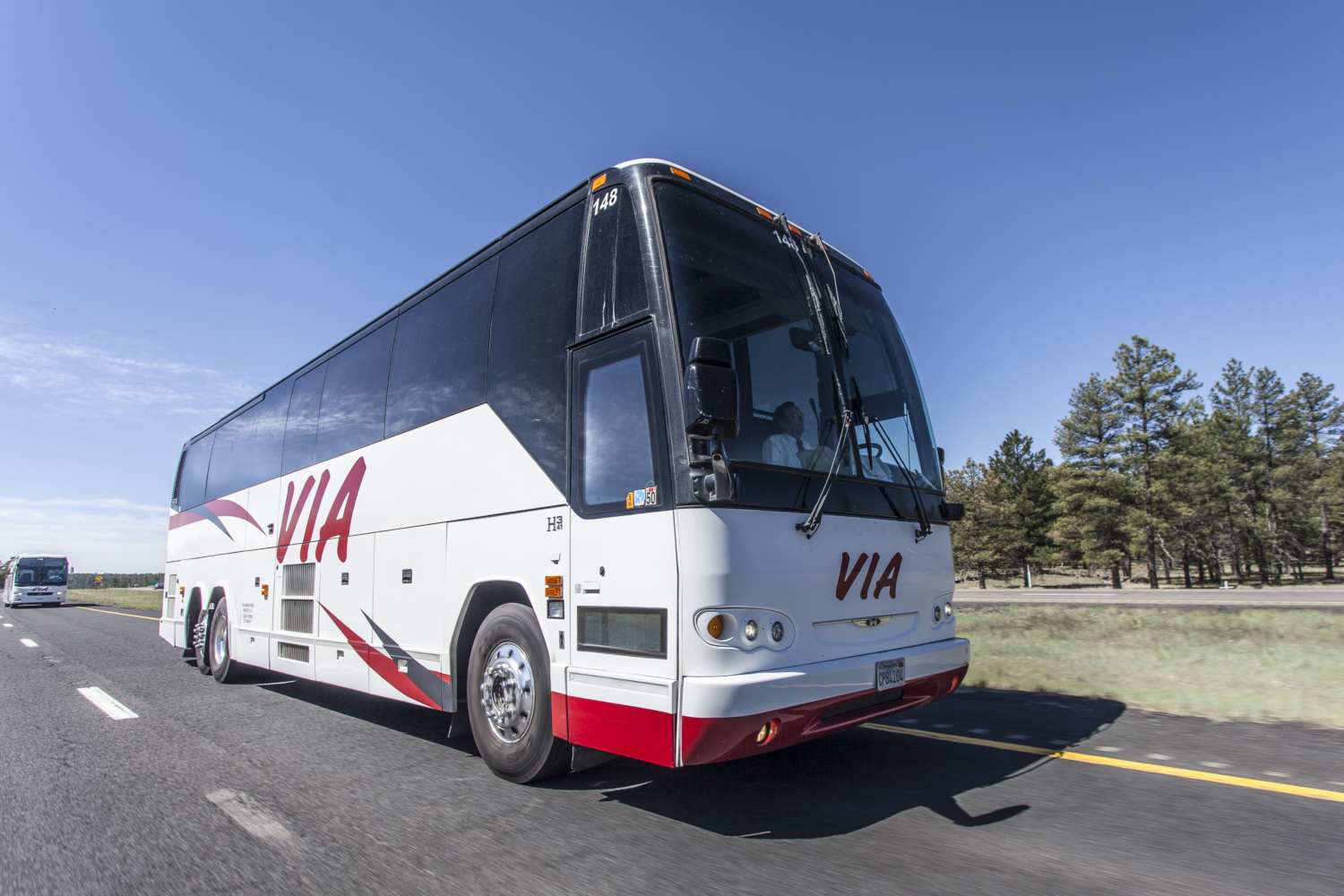 Disneyland is the first of two theme parks built at the Disneyland Resort in Anaheim, California, and opened on July 17, 1955. Disneyland has a larger cumulative attendance than any other theme park in the world, with over 650 million guests since it opened. Some of the park's major attractions include, Adventureland, Critter Country, and Mickey's Toontown.
If you're planning a trip to Disneyland, let Via Trailways help you get there! We want your trip to be as stress-free as possible so you can focus on having a relaxing and fun-filled time.
Discover the benefits of traveling with Via Trailways:
You don't worry about having to find a spot to park your car or paying to park in an expensive garage/parking lot.
We are a more affordable option, saving you money on gas and regular wear-and-tear on your car.
When travelling with Via you'll be able to relax in one of our comfortable, secure charter buses after a long day of rides and sightseeing.
We can transport groups of any size! Choose from our charter buses of four different sizes so that your friends and family can all travel together.
To-dos in Disneyland:
Get spooked on the Haunted Mansion
Walk-up to the window of Daisy's Diner for a quick, delicious meal
Take a trip to a galaxy far, far away while at Star Tours in the Tomorrowland section of the park
"We recently chartered VIA for our band trip to Disneyland. We had an amazing trip! A huge thank you to our drivers. They arrived on time, delivered us to our destination, and they did it all with a big smile & a friendly attitude. We will definitely use VIA Trailways again!" – R. Kaye M.
Want to learn more about the benefits of travelling with Via Trailways? Contact us today!