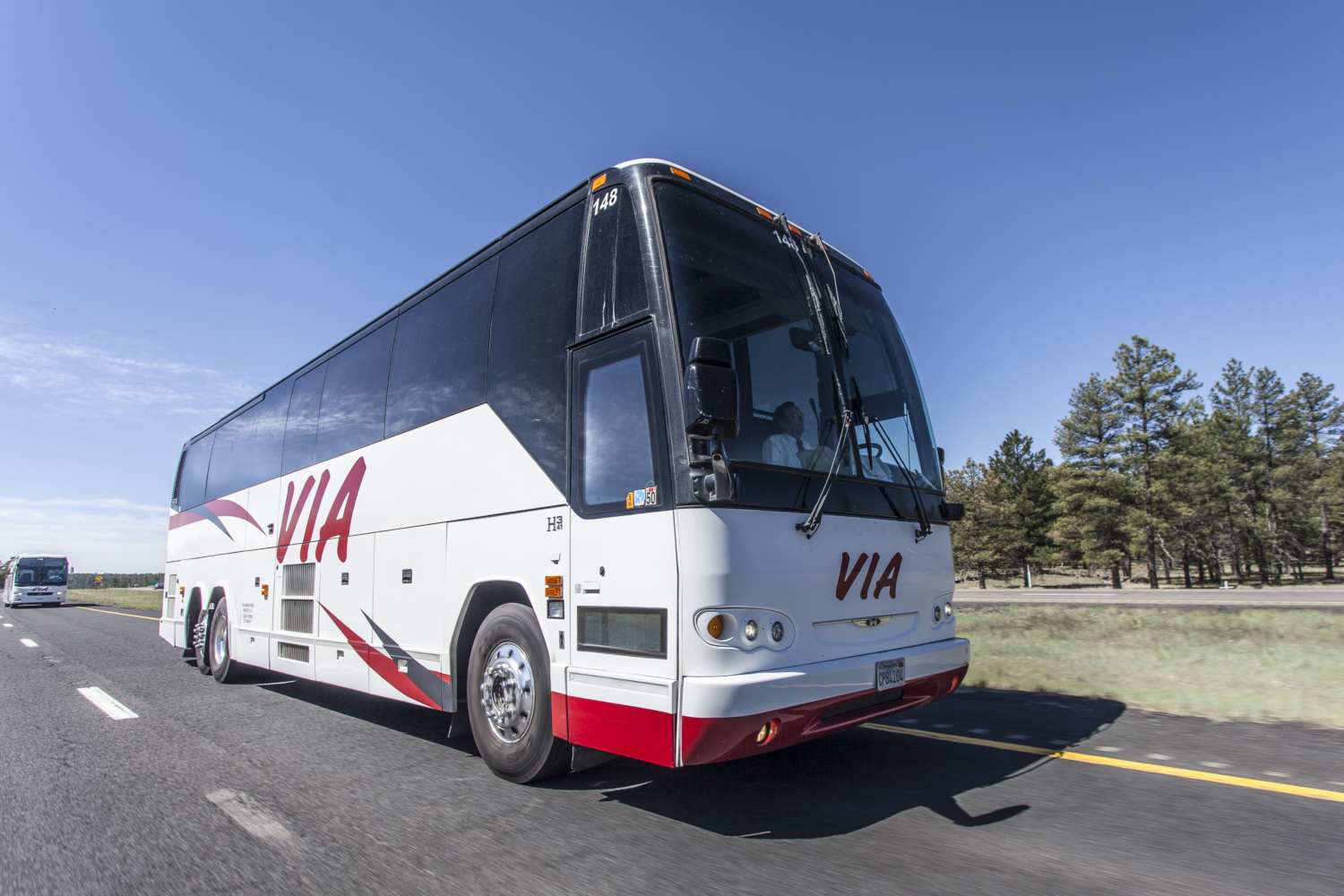 Located in Nevada's Mojave Desert, Las Vegas is a resort city famed for its vibrant nightlife, which is centered around 24-hour casinos and other entertainment options, from fountains synchronized to music as well as replicas of an Egyptian pyramid, the Venetian Grand Canal, and the Eiffel Tower. The town's main street and focal point is the Strip, which is just over 4 miles long and home to themed hotels with elaborate scenery, eateries, and nightclubs.
If you're planning a trip to Las Vegas, let Via Trailways help you get there! We want your trip to be as stress-free as possible so you can focus on having a relaxing and fun-filled time.
Discover the benefits of travelling with Via Trailways:
You don't worry about having to find a spot to park your car or paying to park in an expensive garage.
We are a more affordable option, saving you money on gas and regular wear-and-tear on your car.
When travelling with Via you'll be able to relax in one of our comfortable, secure charter buses after a long day of sightseeing.
We can transport groups of any size! Choose from our charter buses of four different sizes so that your friends and family can all travel together.
To-dos in Las Vegas:
Want to learn more about the benefits of travelling with Via Trailways? Contact us today!