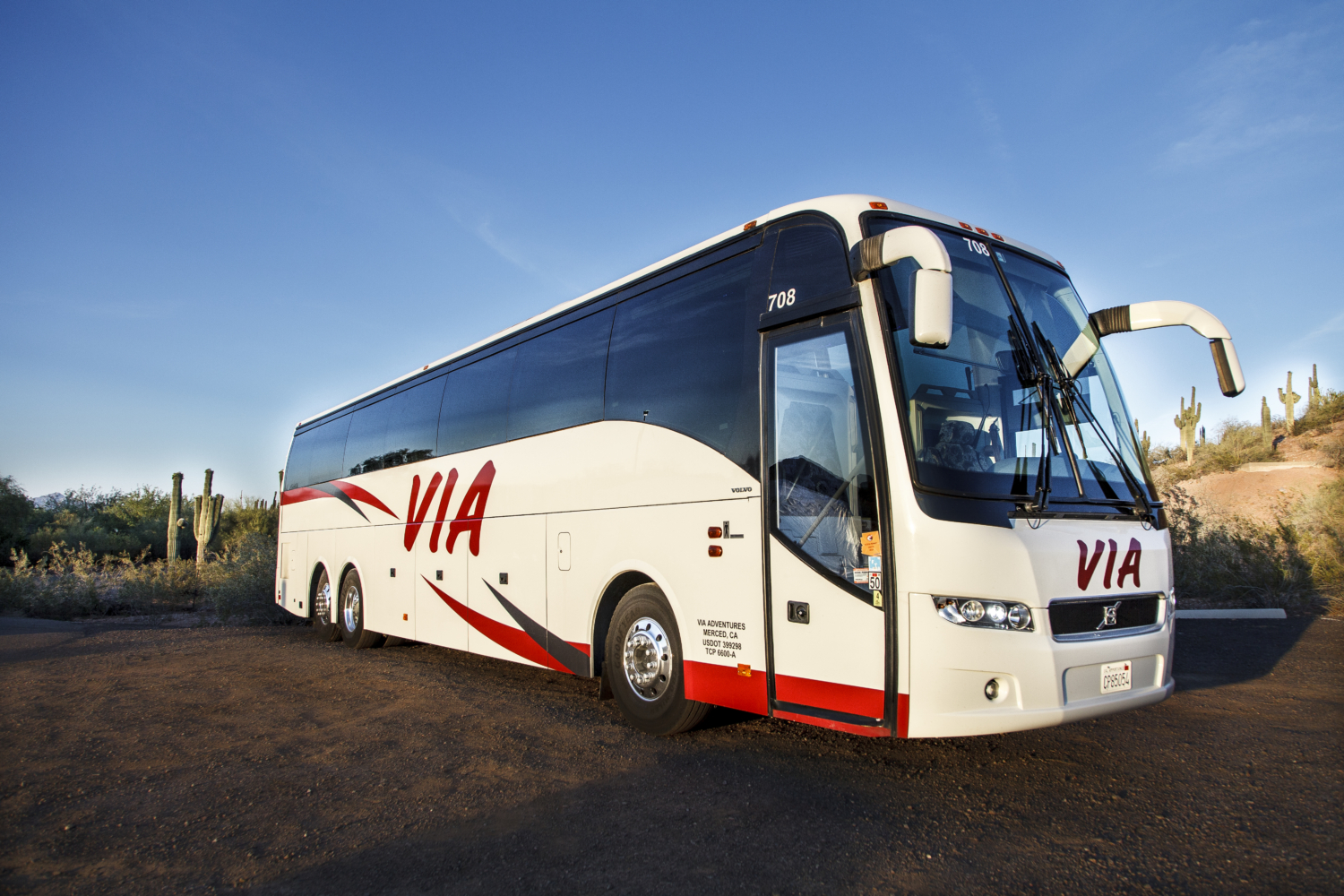 OdySea Aquarium® is located in Scottsdale, AZ. The aquarium offers an interactive and educational experience for guests of all ages, making it a perfect group outing for schools and families.
If you're planning a trip to OdySea Aquarium, let Via Trailways help you get there! We want your trip to be as stress-free as possible so you can focus on having an educational and fun-filled time.
Discover the benefits of travelling with Via Trailways:
You don't worry about having to find a spot to park your car or paying to park in an expensive garage/parking lot.
We are a more affordable option, saving you money on gas and regular wear-and-tear on your car.
When travelling with Via you'll be able to relax in one of our comfortable, secure charter buses after a long day of exhibits and tours.
We can transport groups of any size! Choose from our charter buses of four different sizes so that your friends, family, or students can all travel together.
To-dos at OdySea Aquarium:
Want to learn more about the benefits of travelling with Via Trailways? Contact us today!